SOMETHING BEGINNING WITH....S.........



That's right......first thing this morning the sun reminded us that it IS still there.
Admittedly it didn't last very long!...but at least we know it's up there somewhere.
Sorry if I sounded a bit "down" yesterday....DirtyButter (who is going through a similar situation as myself) put it well in a comment to me in her own comment box. It seems we are both suffering from Anticipatory Grief..........I found an article about it and one of the paragraphs that stood out for me was;
"During the two years of my husbands terminal illness, my diary was without a doubt, my strongest coping tool, I wrote in it daily, often in the form of poetry, pouring my anger, my fear and my heartache on to the pages. Periodically, I would read back through it and through this I came to know myself very well - later I could see my strength coming through."
This in a way is what I'm doing with my blog; so if I do start pouring out a few woes don't worry....it's actually doing me good!
As it was yesterday ended on a more positive note. Firstly I managed to get the surgery to accept a prescription renewal over the phone...."as a one off, just this time". Then Manda & I gave Mick his kitchen/shower which always perks him up; during the transfer from bed to wheelchair he managed a brilliant bowel action...... and after a peaceful sleep he managed to eat a fair sized main course and chocolate sponge and rice pudding.......quite quickly too! Later in the evening he also DRANK almost a whole bottle of Complan Strawberry Milkshake!!! Great Stuff!!!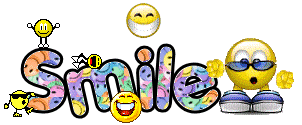 At the moment (9am) he is still fast asleep....hence me typing this and not busy with him at the moment. OK so I could be doing some housework but don't want to disturb him.......that's my excuse anyway....LOL
I must quickly update you on Chris's doctor appointment woes. He went down yesterday for the long awaited appointment and was told by the receptionist that "THEY HAD NO RECORD OF IT".......needless to say he was somewhat displeased!!!..........the receptionist explained that as there were only two of them on the desk "THESE THINGS HAPPEN!"............ She was unable to get him in to see the doctor and has now made him an appointment for....NEXT MONDAY.......this will be a full two weeks after he injured his back. No wonder the A&E departments are snowed under with people who really should be seeing their doctors!
Oh look what I've just seen out of the window........................Gotta go..........................

"Blue skies wating for me, nothing but blue skies do I see"